Jose Mourinho and hin Manchester United men bin play their first game of the Premier League season against AFC Bournemouth, for Dean Court on Sunday.
The Red Devils bin wakka commot with three (3) points after Juan Mata, Wayne Rooney, and Zlatan Ibrahimovic tear net as United knack Bournemouth 3-1 for their own Stadium. Na Big result o, onto say United bin lose for there last season under former manager Louis van Gaal.
We wan sharply talk about the five things wey we observe for the match with una:
The first thing wey we observe be say Manchester United defence dey very solid. The kind bond wey Eric Bailly and Daley Blind don get ehn, the thing make sense wella. Dem two play big roles for the match. Dem get plenty balls wey Bailly block, and dem get plenty balls wey Blind self block.. This one wey Chris Smalling go dey available for United's next match, na big headache to Mourinho. E fit leave Smalling for bench, as e no wan spoil this kind partnership wey don make sense.
The second thing wey we observe be say Wayne Rooney play rubbish ehn. The kind rubbish wey this guy play today, i no just understand. Fashi say e tear net, the number of attacking balls wey e spoil plenty. Make we no too yab am sha onto say the goal wey e score dey very important and the goal con ginger Zlatan for the third goal. All round, na rubbish Rooney play.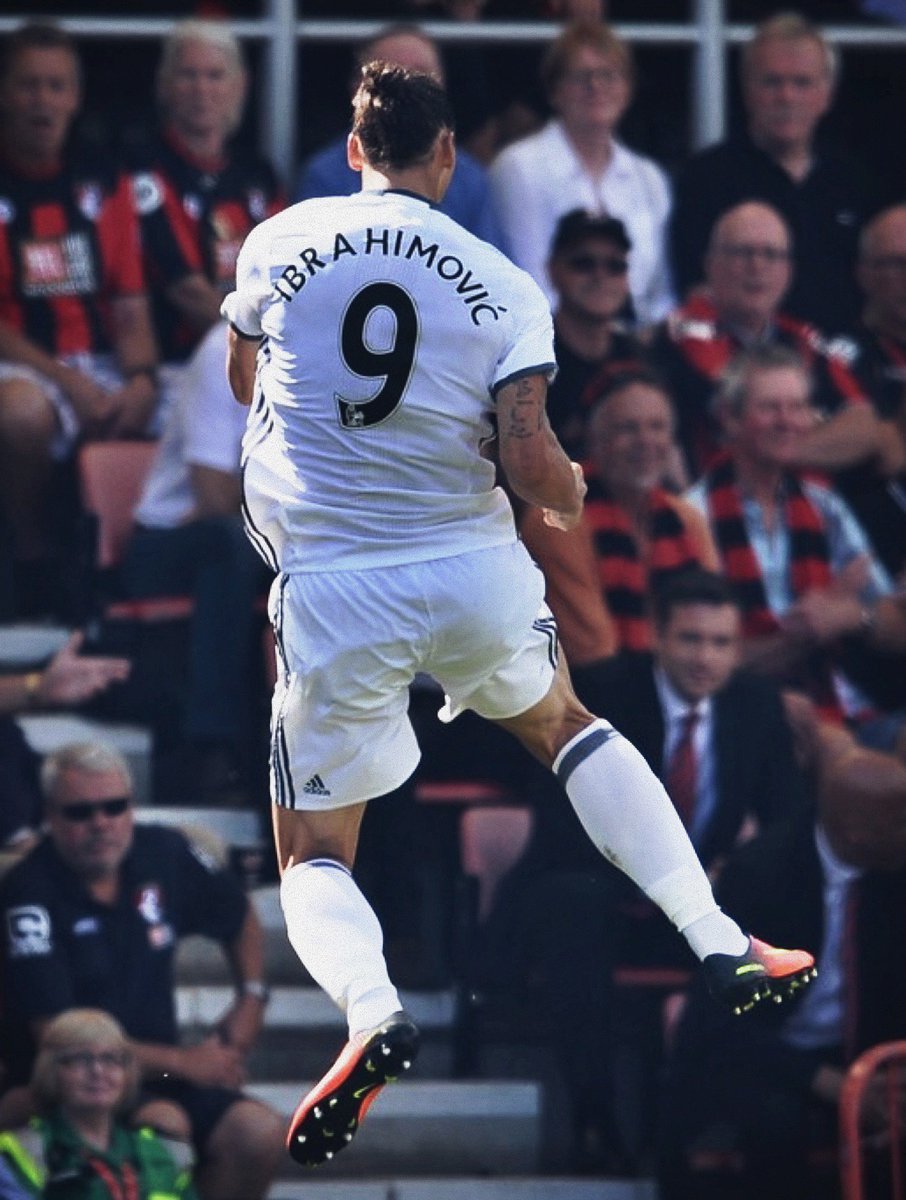 The third thing wey we observe be say Maroune Fellaini and Ander Herrera try for midfield today. For first half, dem no too play well like dat but as second half start, dem two balance wella block everything wey Bournemouth wan do. We go praise Fellaini specially for the match, e put body for ball today and the number of crosses wey e clear commot from our box today ehn, e plenty. Baba Fella na you Big O!
Video: Na the Three Goals wey Manchester United score against Bournemouth today! #MUFC pic.twitter.com/IzmyeQ240U

— Man United In Pidgin (@ManUtdInPidgin) August 14, 2016
The fourth thing wey we observe na say Zlatan Ibrahimovic no be selfish player. After e score the third goal, e for score another goal but e wan do assist, na so the chance waste. If say e dey stingy, e for don try score the goal by himself and who know, the match for don be 4-0 but e bin wan find hin teammate. We gots hail this guy! E Too much!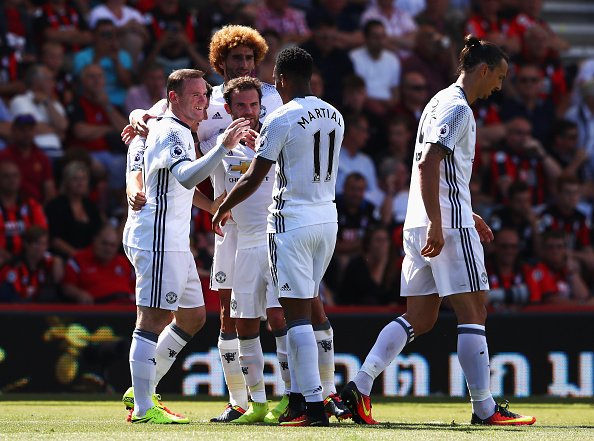 The last thing wey we observe for the match na say Manchester United never gel wella. For first half, our players bin dey disjointed. The goal wey we score na defensive error self but our boys con improve for second half play better ball. We still gots hail Baba Special, onto say hin team never gel but dem wakka commot for Dean Court with 3 points. Imagine if this team gel, na so so 5-0 we go dey give everybody.
MORE: Video: Manchester United star man Paul Pogba don cast Antonio Valencia
Our next match na against Southampton. Till then, #MUIP E dey kampe, We Full Ground.