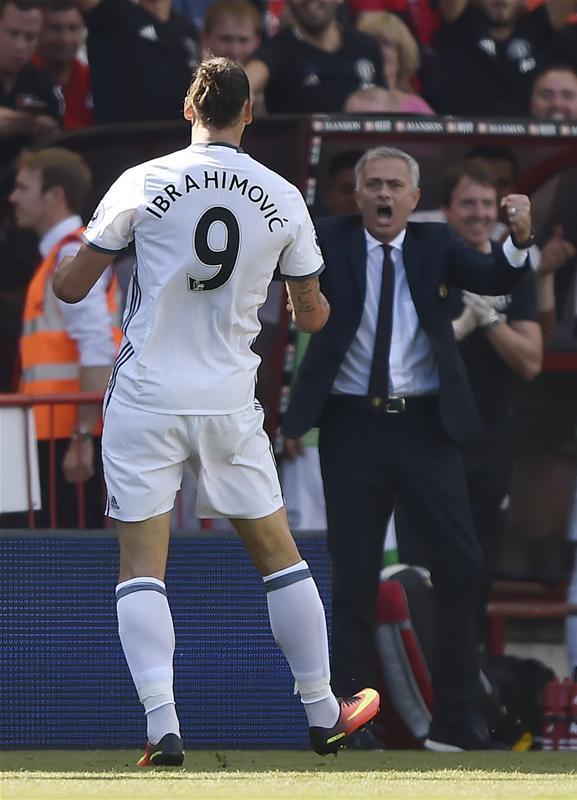 Manchester United manager Jose Mourinho don start off hin Premier League campaign with three (3) points as Red Devils knack AFC Bournemouth 3-1 for Dean Court.
The Reds Boss don sharply yarn hin mind ontop how e see the match.
"The fact say we control the match well and dem no fit worry us, mean say this victory make brain onto say dem (Bournemouth) knack United for here last season," na wetin Mourinho yarn for the interview wey e run after the match.
MORE:  "Na Manchester United destroy my life"Anthony Martial Ex-Wife Samantha dey claim 
"I dey reason say the way our match take be against Leicester City for the Community Shield wey happen last week (i.e the fact say the match bin Hot), na the best training session we fit do before the Premier League start."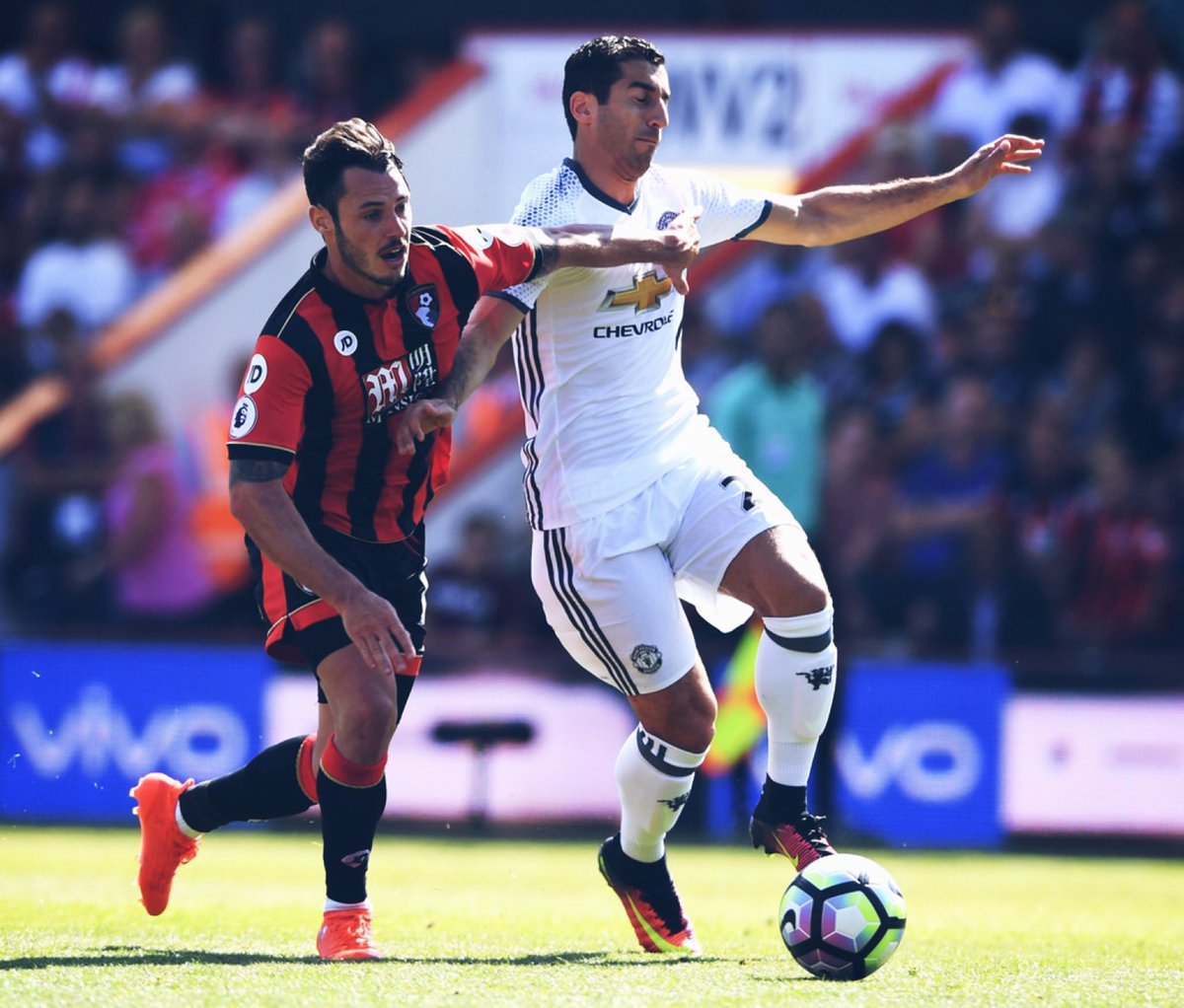 "We for don bury them (Bournemouth) in this match but we no fit convert all the chances, then we con do one small mistake and dey punish us."
"This week don make sense for us sha. We bin dey together all week, we bin work hard, no be small. The way we take prepare for this match make sense."
Una sabi say Eric Bailly bin win Man Of The Match, Baba Special don hail the physio wey manage am during the week.
"All week, the guy (Bailly) bin dey injured, na only yesterday wey e train o. The physio wey manage am during the week gots take some credit for wetin the guy play today."
Una sabi say Zlatan Ibrahimovic (Papa Ibro) bin score hin first Premier League match today, Jose Mourinho don also yarn ontop the matter.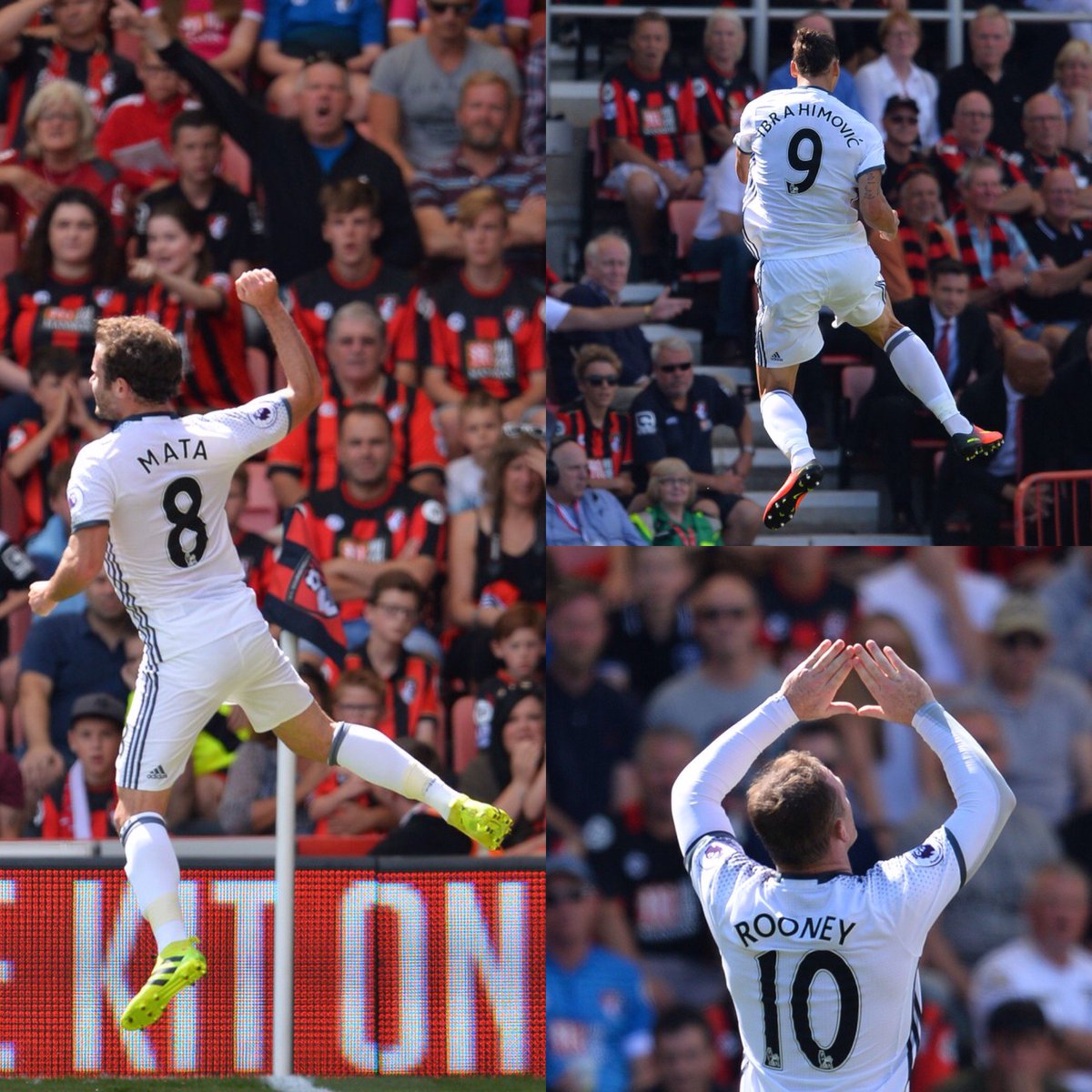 "This guy (Zlatan) ehn, e no be human being, na winsh. For the next two seasons wey dey come so, i dey reason say e go be one of the best things to happen to Manchester United and the Premier League. Zlatan dey influence our small pikins self, anytime wey e wan eat for table, people like Marcus Rashford and Luke Shaw dey sit around am."
The Special one con yarn ontop the new French international wey United sign from Juventus.
"Pogba na good player. The guy na winsh. We dey reason say e go be very important player for us this season."
MORE: 'Eric Bailly chop Emma's man of the match V Bournemouth.' How yin con take winnam?