On Saturday night, Manchester United wakka enter KC Stadium to battle against Hull City, We bin think say the game go easy but as the match start, we con realise say dem no be anyhow team. Na small thing remain make the game end draw self but Star Boy Marcus Rashford tear net from low ball wey Wayne Rooney cross to dash Manchester United three (3) points.
We wan sharply talk about the five things wey we observe for the match:  
The first thing wey we observe na say Anthony Martial play rubbish today. E be like say na hin family issues with Samantha dey affect am. E no even beat any Hull City player today, na average game wey hin get. E reach one time, i shock self, e begin cross ball… Anthony Martial of last season wey go carry ball, dey worry defence, dey send dem dey go message. The thing tire me ehn. With the way Henrikh Mkhitaryan and Marcus Rashford take ball after dem enter match, Anthony Martial fit chop bench against Manchester City.
The second thing wey we observe be say Wayne Rooney no fit chop bench for Manchester United. Fashi say him no be the Baba Roo of old wey go carry ball, dey run, dey tear net anyhow But e dey impact match. Rooney bin start for middle but after Rashford and Mkhitaryan enter match, e con move go left-wing and na from there wey e cross the ball wey Rashford use score. We gots give credit to Baba Roo for that Goal, if say na some players, dem for no deliver that ball inside box, dem go wan dribble and the chance go waste.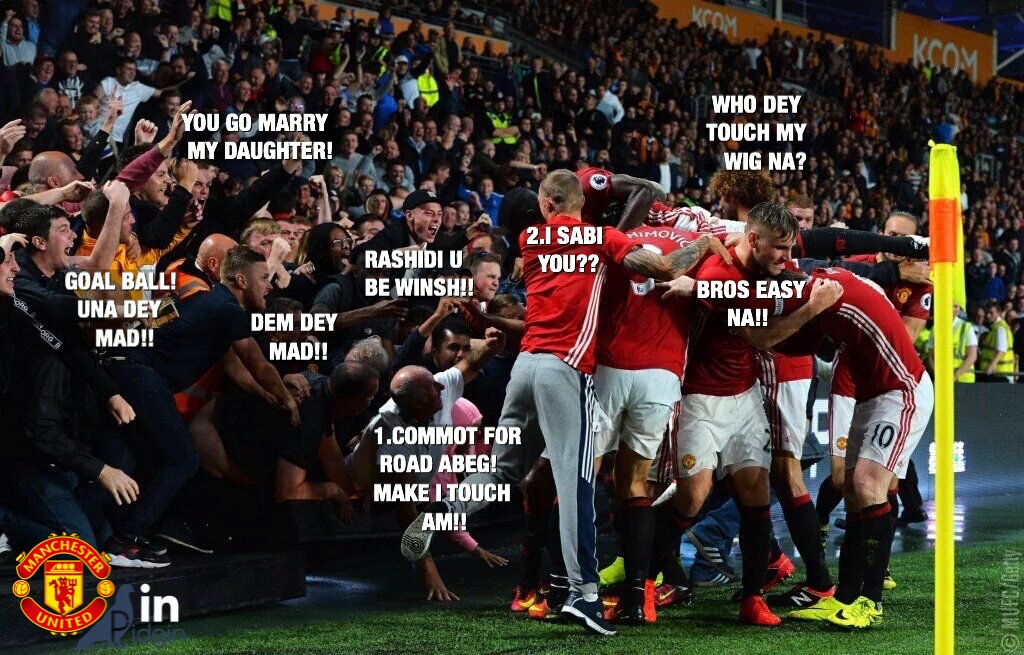 The third thing wey we observe na say Marcus Rashford dey too good for United bench. Na him impact this match, after e enter am. Before e enter, United bin dey hold possession but dem no too dey worry Hull City back-line but after Rashidi enter ehn, e con dey worry their defence. There even get one ball wey e almsot score, e send person go message and e con play one mad low shot wey almost enter net but Hull City keeper dive punsh am. I just dey thank God say na him score winning goal, e deserve am.
Another thing wey i observe na say Paul Pogba gots work on hin shooting for training. For pitch today, E just dey shoot balls wey dey commot for KC Stadium, sote Hull City fans con dey laugh am, say 'na the person wey United buy for £90million be this?'…
MORE: Rashford win Emma's Man of the Match v Hull City. How yi con take winnam?
The last thing wey we observe for the match na say Jose Mourinho na tactical coach. If say na some managers like Jurgen Klopp or David Moyes, if dem score goal for dying minute, dem go forget theirself, dey celebrate but as United score winning goal for 93rd minutes, Mourinho rush to where Smalling dey and e tell am to wear jersey enter field (Na Rooney hin commot). With this kind mindset wey hin get, e fit lead Manchester United to the Premier League title this season.