Na bad news for the Reds as Pep Guardiola and hin Manchester City boys wakka enter Old Trafford, wakka commot with three points. The people wey score for them na Kevin De Bruyne and Kelechi Iheanacho. The pesin wey score for United na Zlatan Ibrahimovic. 
We wan sharply talk about the five things wey we observe for the match:
The first thing wey we observe na say Jesse Lingard and Henrikh Mkhitaryan na error against City. Na them wey kill Manchester United game for first half. Dem no do anything at all. We no even see Lingard at all..Mkhitaryan own worse, all the times wey e dey with ball, e lose am… The one wey pain me pass na the one wey Rooney give am for first half, space dey but hin brain switch off sote when e wan cross, City defenders block am. The first goal wey City score, na him cause am… If say e for pressure City defence, dem for no score am, e just standa like oluku. Even Valencia bin shout at am self, but e no purshue ball. As Mourinho con replace Lingard and Mkhitaryan with Rashford and Herrera, the game con improve but United no fit score.
The second thing wey we observe for the match na say Daley Blind don show say him suppose dey warm bench. E get hand for the two goals wey City score. Na him slowness kill United. For the first Goal, hin brain off. De Bruyne con steal am from hin leg and tear net. For the second goal, Na him wey play Kelechi Iheanacho onside.
The third thing wey we observe for the match na say Zlatan Ibrahimovic no too impact the match. Fashi say him tear net, all the other balls wey e shoot dey fly go over the bar. E shock me say Mourinho no put Rashford for striking, and maybe Zlatan go play No.10… Na for left-wing wey Rashford use finish the game. The thing wey pain me pass about Zlatan na say, na him wey put sand for the goal (garri) wey Rashford score. Him dey standa for offside position and so Ref cancel the goal.
The fourth thing wey we observe for the match na say Wayne Rooney and Paul Pogba no too put body for ball. Paul Pogba no dey release ball quick sometimes. We sabi say hin get skills but sometimes, e dey annoying when player dey open but him wan show skill. Rooney own ehn, e lose ball sometimes, and e ginger for United sometimes… But overall ehn, dem two no step up at all for the match.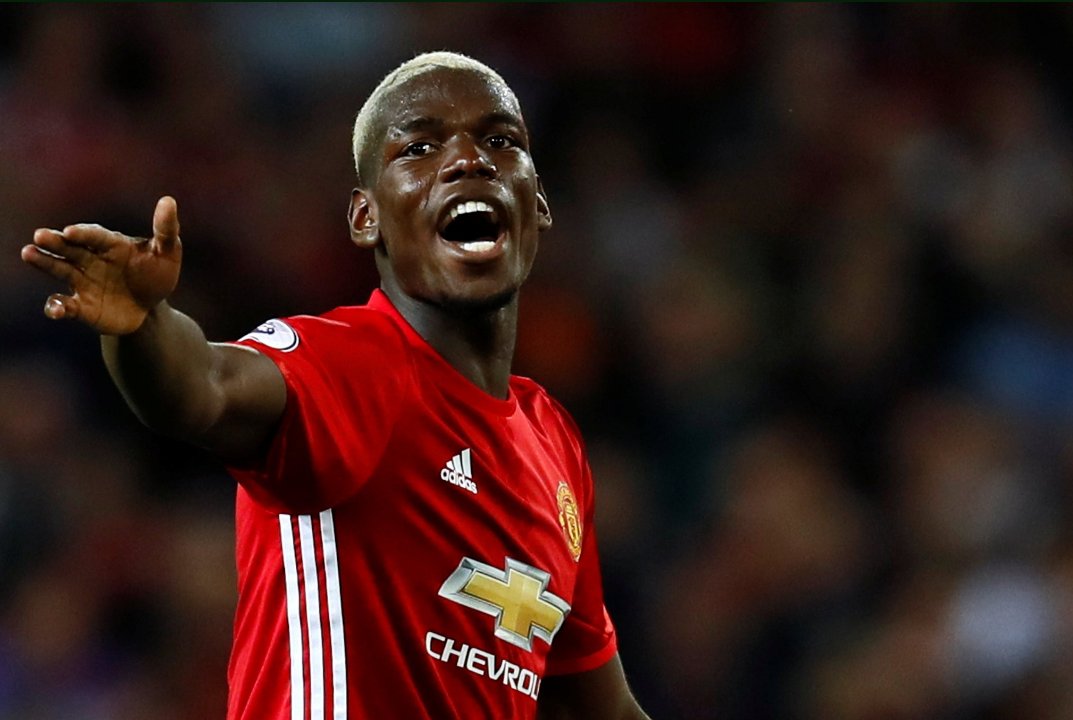 The last thing wey we observe na say Maroune Fellaini try wella. Upon say United play rubbish, him na one of the best Reds player ontop pitch on Saturday. E shock me. How star players go dey ontop pitch and na Fellaini dey perform pass??? Mourinho gots work on hin team onto say dem dey disjointed, especially for first-half.