Tonight na good night o, as Manchester United knack Wigan apako sote e remain small dem for shit for pant, 4-0. The People wey score for the Reds na Maroune Fellaini, Chris Smalling, Henrikh Mkhitaryan and Bastian Schweinsteiger. Make i talk truth, the match sweet me. E don tey small wey the Reds give person this kind knacking.
We sharply wan talk about the five thing wey we observe for the match:
The first thing wey we observe na say Manchester United play rubbish first half. The people wey fall my hand pass na Anthony Martial, Fosu-Mensah, and Luke Shaw. Everything wey Martial do for first half na error but hin game con improve wella for second half as e begin link up with Mata and Mkhitaryan.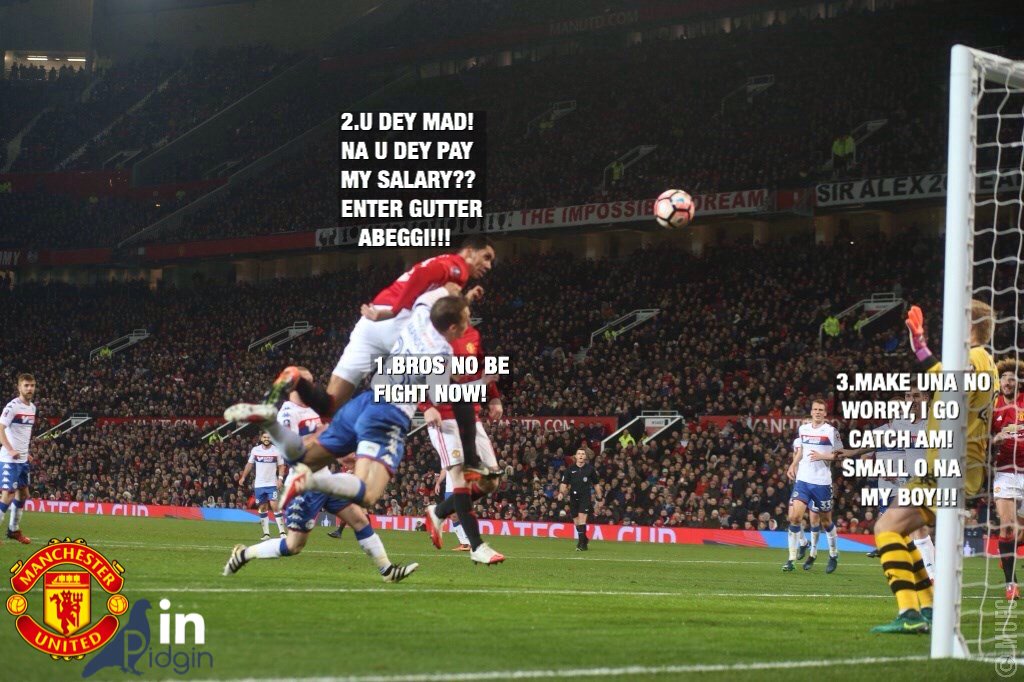 The second thing wey we observe na say na ariel threat wey the Reds use knack Wigan. The first two goals wey Manchester United na Headers, from Smalling and Fellaini. As the game con balance, na hin Reds use better ground counter attack (by Mkhitaryan & Martial) tear Wigan yansh. Later, Baba Schwein con add jara make am 4-0.
Another thing wey we observe na say Manchester United play better football for second half. E be like say Jose Mourinho shout wella ontop their head for half-time, because everybody con dey tap better ball after the break sote Wigan players confuse. All the initial gra gra wey dey bin dey do for first half, dem no see any good chance for second half. E sure me say their players bin dey wait for final whistle onto say the humiliation too much.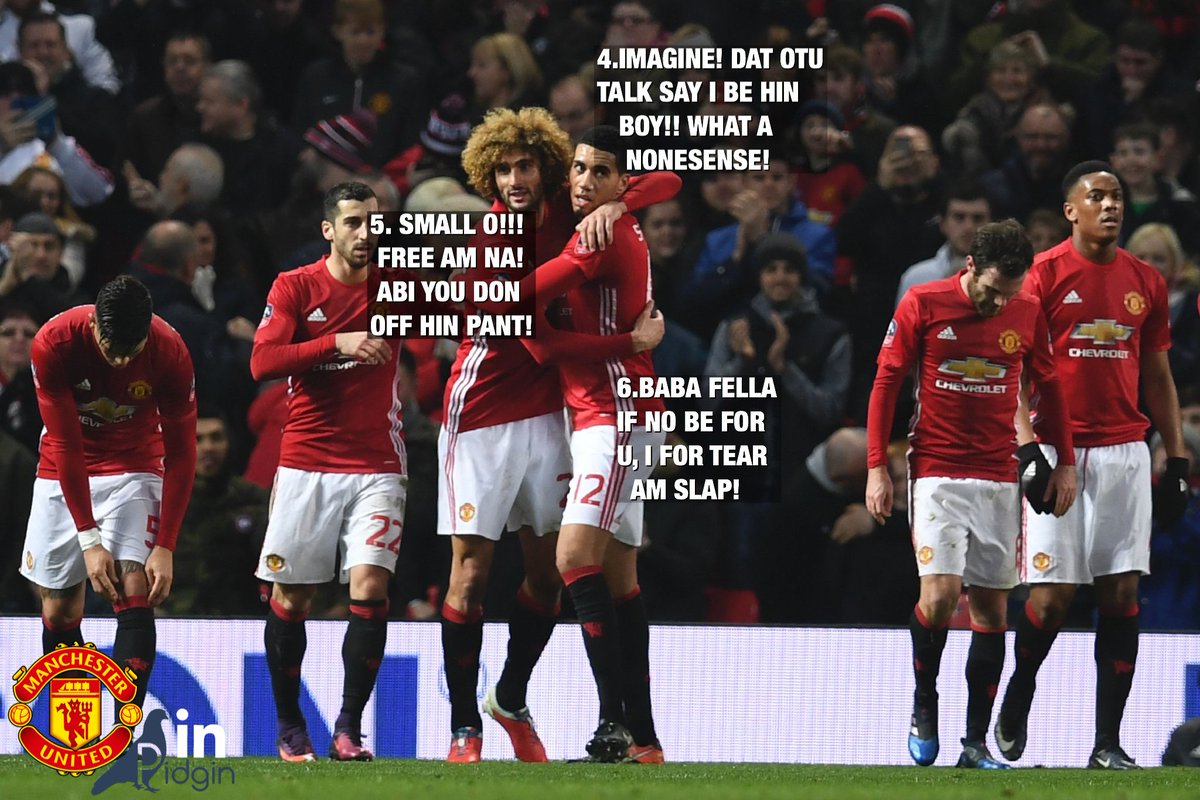 Another thing wey we observe na say the Reds midfield combo make brain today. First na Maroune Fellaini and Bastian Schweinsteiger start am. Later Ander Herrera con enter for Baba Fella. Our midfielders try today as dem really control game, na why we get possession pass dem.
The last thing wey we observe na say Manchester United get strength in depth, so if luck dey their side, dem fit carry 3 trophies this season.