After wetin be like curse of draw draw and trying to always catch up with the other teams wey dey the top 4 for table, we finally beat Leicester and close the gap between us and the other teams.
Truth be say nobody give us chance for the match as everybody think say we no go fit beat them easy like that but the match come turn for their eye as we knack dem better akpako.
The match start well and i swear e don tey wey i see ManUtd score 2 goals for first half of any match. This mean say things don dey turn around. The thing wey i enjoy pass na as all the goals no come from any yeye 'cross and nod' situation. The boys play to open their defence and score goal.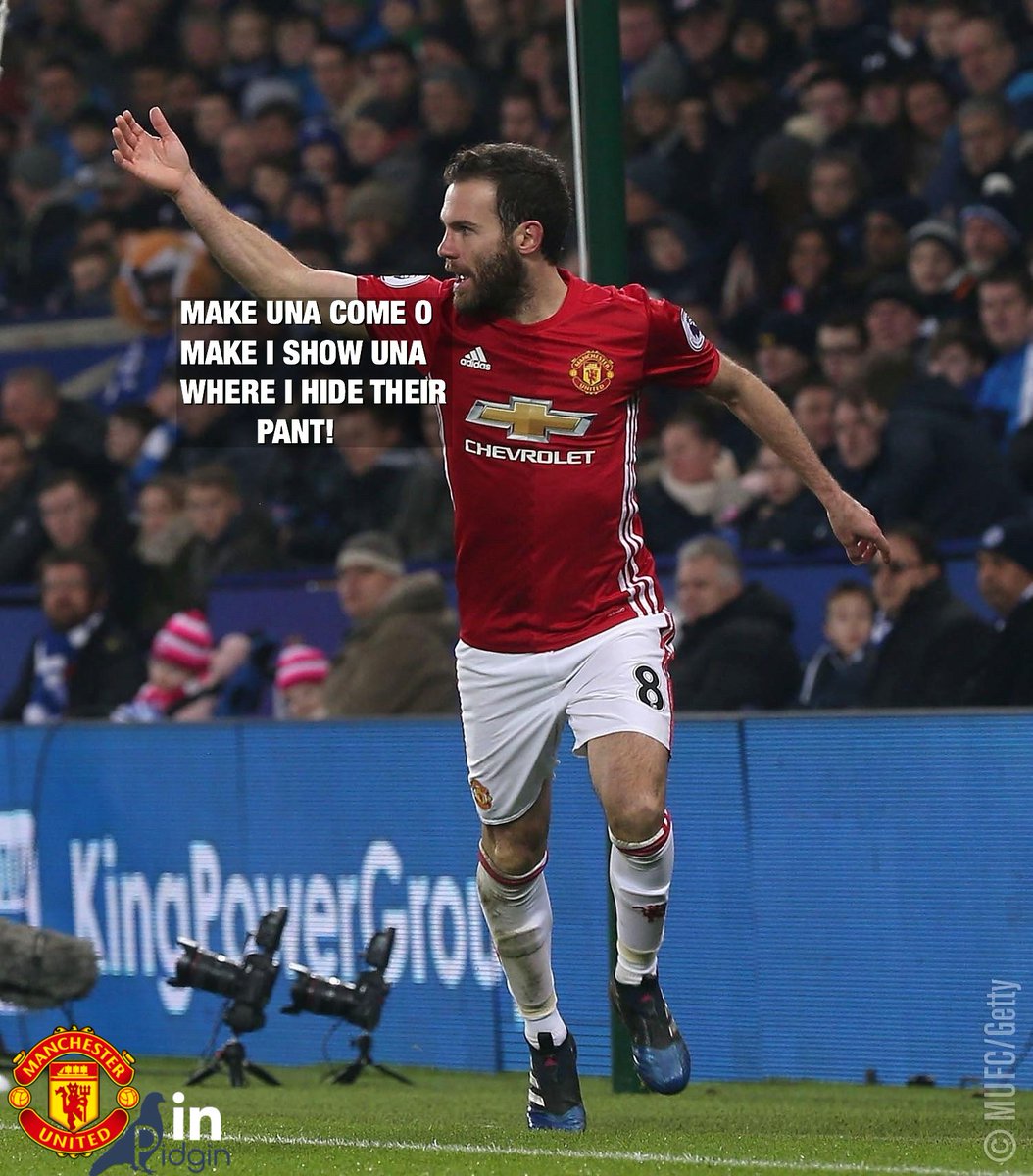 Na the players report be this, make una enjoy am
DeGea: he don dey get liver to shout for him players, i see as he shout for the players wey form the wall for Mahrez free kick wey knack side net a sna dem dodge wey let the ball pass. He make one fine save too from one shot. I give am 6
Valencia: suppose dey get plenty assist based on all him runs forward but him final cross no dey too gel. He impress for this match with him runs and tackles and he do the assist for Zlatan goal. I give am 6
Rojo: he impress me with him recent form of always going forward to try see if he fit get goal. He do one good shot wey Schmeichel catch and he handle him side well for defence before Mourinho change am because of injury. I give am 6
Bailly: he frustrate Vardy well for the game as he match am bone for bone. He no allow any yamayama at all for him side. I give am 8 for him composure throughout the game
Smalling: Bailly cover him yansh well so he no too do plenty work. i give am 6
Herrera: na him do all the dirty jobs wey we no dey too see. Him passes forward no really good but all the tackles and interceptions na correct. I give am 6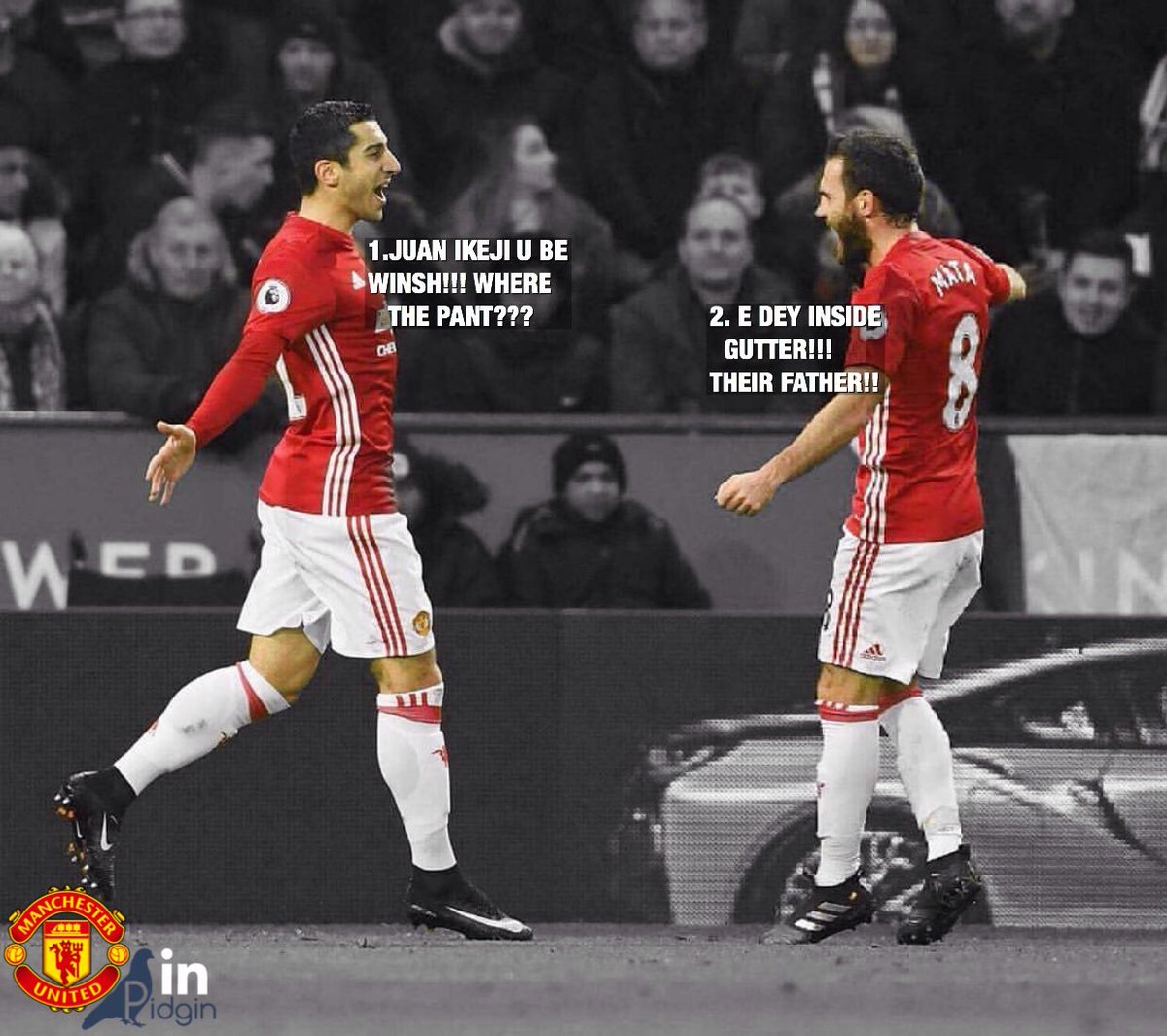 Pogba: he no do anything spectacular but he dey very effective for the match as he no lose ball and makes ure say him passes dey above average. I give am 6
Mata: i believe say na the formation wey Mourinho start with na why the midfielders no too perform because even Mata find am hard for the first half. He even collect card self join, but him 1-2 pass with Mkhitaryan for the goal good. He suppose score another one but he wan chip Schmeichel and e no work. I give am 6
Rashford: average game, still need to learn some things on how to ensure say him runs and passes dey timed well. He still get plenty time to improve. I give am 6
Mkhitaryan: he get good game , na him control the speed of the game. him goal and assist dey enough to win am Man of the match. Very good performance, i give am 8
Ibrahimovic: baba no too play well for this match but he score goal. Him passes na big problem and him speed to catch up with play for front no reach but at least he still get goal. I give am 6
Substitutes:
Blind: he no do too much as the defence don balance already. I notice him overhead passes from defence to attack. I give am 6
Fellaini: he enter the game and bring some muscle into the game. he make sure say he close the midfield, he win some good balls but as usual him passes na still problem. I give am 6
If we fit continue with this form then to close the gap between us and the other teams no go hard again. Until our next game make we remember say #UNITEDWESTAND