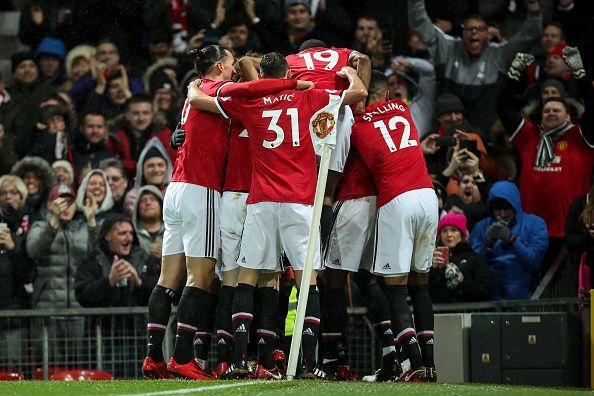 Manchester United maintain their 100% home form as them knack Brighton and hove albion 1-0 to seal all 3 points. Na Ashley young score the goal but they say na own goal as the ball use deflection enter net. Goal na goal sha. Na the player's report card be this. Make una enjoy am.
David de Gea – 7/10
David de Gea bin continue to show why him be world best goalie once again as him make one mad save early on, and after that, some routine catches to maintain him cleansheet.
Antonio Valencia – 7/10
The United skipper bin compliment Rashford  wella for that right wing and also keep Marsh in check to ensure say he no see anything play. Solid performance but he gots still work on crossing.
Victor Lindelof – 7/10
Lindelof bin get a better game compared to his earlier outings. He impress me I no go lie especially that excellent tackle in the second-half to deny Knockaert as Brighton be wan do counter. He bin get some minor issues about his positioning against Glenn Murray, but like say the 31m signing don dey slowly find him feet in the Premier League.
Chris Smalling – 6.5/10
Smalling bin put in a decent performance today – nothing spectacular. The only thing wey dey worry me na how e dey let small small attackers dey send am go message like Jss1 pikin. He gots improve.
Ashley Young – 8/10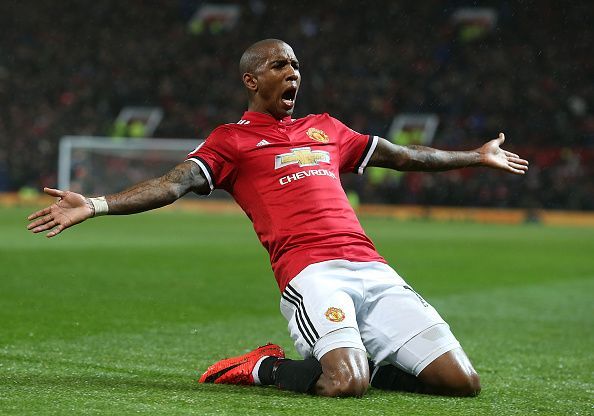 Ashley Young bin get good game today. He was United's best player on the pitch at Old Trafford. He try wella for that left flank, sotay na there he use person father (Bruno) see shege as e wipe that hot shot wey give us the only goal.
Defensively, knockaert give am headache but he cope well.
Nemanja Matic – 6.5/10
Apart from one or two misplaced passes, Matic was been dey efficient in sitting midfield as he made some crucial interceptions to break Brighton's play through the midfield.
Paul Pogba – 7/10
Maazi Pogba! Na him just dey run things for midfield  again, building up play from the back and he he dey involved in every potential attack in the final third. Some of his passes to locate players for wing bin cause wahala for Brighton. His free role with Matic as cover dey really help am express himself this season.
Marcus Rashford – 7.5/10
Livewire! Rashford was fantastic as e play right wing again today, charging forward from counter-attacks and sending Bong make e go buy Gala with his dribbles and mad pace. His play one mad cross for Lukaku which nearly lead to goal, but their keeper save am.
Juan Mata – 6.5/10
He bin play as the central point of United's attacks through the middle, but bin no get joy going forward as Burton defenders no give am room to play any meaningful passes forward.
Anthony Martial – 6.5/10
Martial was dangerous, as usual, from him usual left wing, skipping past Brighton defenders  to charge into the box. He was unfortunate to score or assist today. Good game in all.
Romelu Lukaku – 6.5/10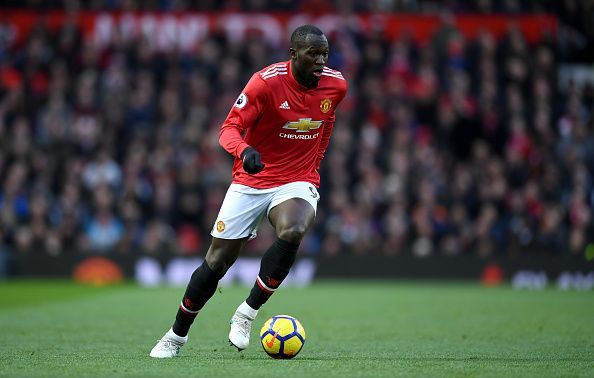 Lukaku bin get a couple of good opportunities to score, first one na to play one mumu  shot UNDER NO PRESSURE  out of the stadium in the opening 10 minutes, before their keeper, Ryan, save him header for the second. He really needs to work on his finishing.
Substitutes:
Zlatan Ibrahimovic – 6/10
Ibrahimovic made some meaningful runs into the box and also got a shot or two away. E no go tay before King Zlatan score.
Henrikh Mkhitaryan – 6/10
Mkhitaryan replaced Mata in attacking midfield. He looked sharper with his passing and lay-off balls but him performance today, however good, no go see am start next game vs Watford.
Marouane Fellaini – 6/10
Lord Fellaini was sent on to park bus and used his aerial prowess to deal with long balls and crosses coming into the box.
Our next game na against Watford and we get confidence say we go win am too. Till then, make una forget to chook eye for our social media pages @ManUtdInPidgin for all the latest tori. United we stand.