Na good news as Manchester United don finally return back to winning ways after dem knack Everton 2-0 on Monday night. The people wey score for the Red Devils na Anthony Martial and Jesse Lingard. The goals wey the two of them score na thunder as e leave Everton goalkeeper Pickford inside gutter.
Now Jose Mourinho and hin men don overtake Chelsea as dem dey siddon for second position presently. We wan talk about the five things wey we observe for the game.
The first thing wey we observe na say Manchester United play rubbish for first half. The truth be say the game bin dey very open for the first 45 minutes as both sides bin see chances to score. If no be for Rojo ehn, Everton for don score for first half but hin tackle bin save United from Bolasie strike. At half-time, i bin dey fear as i bin dey think say na another boring draw.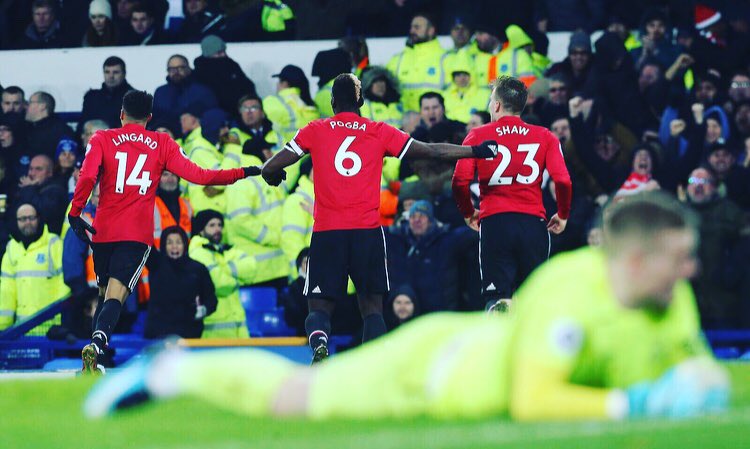 The second thing wey we observe na say Manchester United bin play like a different team for second half. Na the same players o, but we no sabi wetin Jose Mourinho tell dem for half-time, but dem begin play better ball. Na Juan Mata first begin worry Pickford as hin long strikes bin put fear for their keeper body. Later, Pogba con balance well and e discipline the whole Everton team. Na him wey do assist for the goal wey Martial score and if no be for Pickford, e for score self.
MORE: Jose Mourinho don provide update ontop Romelu Lukaku's woundjure
Another thing wey we observe na say our defence bin try today. Dem no gree make Everton see chances. We wan hail Luke Shaw especially as e bin play wella for that left-back position. If Mourinho bin wan sell am before, e sure me say the United manager go re-think hin decision as Shaw get mad potential. Jones and Rojo self try for the game. Lindelof no try attackwise but e epp defensively.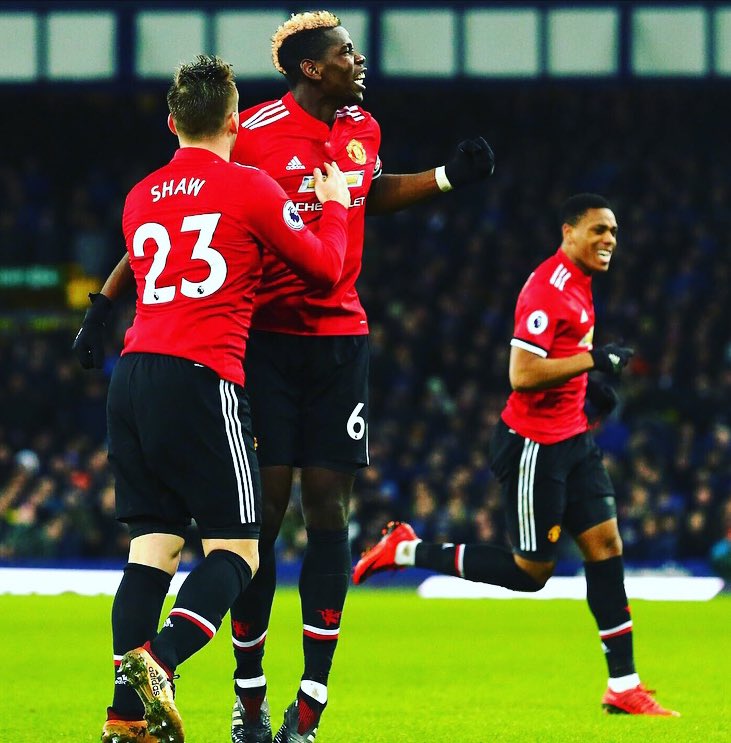 Another thing wey we observe na say Paul Pogba bin display world class performance and e bin behave like captain. Since the time wey United buy Pogba, na the first time wey e don show leadership qualities. If e no step up today ehn, e sure me say this game for finish as draw but Maazi Pogba change am for Everton. We dey pray make e continue like this in 2018.
The last thing wey we observe na say Manchester United still no dey inside title race as the gap between dem and Man City dey much, but if City fit lose or draw tomorrow, e be like say God fit give us the title, as City form fit dey drop from there. Make we dey see sha.
MORE: Manchester United go need the help of 'Agent P' if dem wan steal Dybala from Juventus